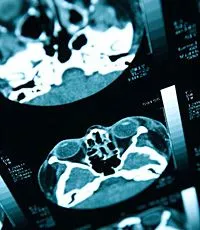 Lafayette Brain and Spinal Cord Injuries
Indiana catastrophic head and neck injury attorneys
Brain and spinal cord injuries are often permanent and life-altering for those injured and their families. Resuming daily life after a serious head or spinal cord injury is one of the most difficult challenges anyone can face. At Cooke Law Firm, we can help.
Our attorneys have the knowledge and resources to help people suffering from brain or spinal cord injuries and their families get a proper diagnosis and full compensation for their injuries. The firm has experience representing clients suffering from:
Traumatic brain injuries (TBI)
Acquired brain injuries
Closed head injuries
Penetrating head injuries
Brain stem injury
Paralysis
Paraplegia

Quadriplegia
Paraparesis
Tetraplegia
Hemiplegia
Motor function loss
Sensory loss
And other injuries
We take the time to fully investigate the circumstances of the injury so that we can document its full effects on your daily life, both now and in the future.
Advocates for brain injury victims in Indiana
Brain injuries most often occur when a sudden trauma causes damage to the brain. Many head injuries are caused by someone else's negligence, including injuries from:
Motorcycle accidents
Trucking accidents
Bicycle accidents
Pedestrian accidents

Workplace accidents
Playground accidents
Toxic exposure
Defective products
Defective machinery
While brain injuries are always serious, some can be difficult to diagnose. Our attorneys have a thorough understanding of all kinds of brain injuries and maintain a network of qualified experts to assist us in assessing both the immediate and long-term consequences of an injury.
Spinal cord injury lawyers
Serious spinal cord injuries can be devastating. Spinal cord injuries most often occur when a blow fractures or dislocates a person's vertebrae. Most often, the injury does not sever the spinal cord but instead causes trauma when pieces of vertebrae damage cord tissue or press down on nerves. Spinal cord injuries can result in complete or partial paralysis, paraplegia, or quadriplegia.
At Cooke Law Firm, our attorneys have an impressive depth and breadth of knowledge about brain and spinal cord injuries. J. Aaron Cooke is a member of the Brain Injury Association of Indiana and is dedicated to understanding the complexities of these kinds of injuries. We take the time to thoroughly investigate the unique circumstances of the injury, properly value the case, negotiate a full and fair settlement of the claim, and help establish trusts or make other plans to make sure the injured person's future is secure. Compensation may include payments for medical bills, lost income, pain and suffering, rehabilitation, and loss of employment potential.
Contact the Lafayette, IN personal injury lawyers at Cooke Law Firm
Find out how our experienced attorneys can help you. Call or contact Cooke Law Firm online for a free initial consultation. We represent accident and personal injury victims throughout Indiana, including Tippecanoe, White, and Benton Counties.