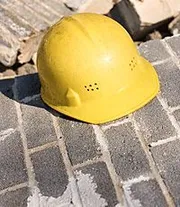 Unsafe Construction Site Accidents
Indiana construction injury lawyers
OSHA reports that the construction industry has one of the highest accident rates in the United States, often with devastating consequences. Cooke Law Firm has extensive and specific experience representing workers and others injured at Indiana construction sites from:
Falls
Equipment failures or accidents
Scaffold accidents
Ladder accidents
Trench accidents
Electrocution

Archway accidents
Shaftway accidents
Elevator accidents
Fires
Explosions
Toxic exposure
Injuries at construction sites are often serious and permanent, requiring long term care and treatment. Our attorneys have particular experience representing Indiana construction workers and their families suffering from brain and spinal cord injuries, paraplegia, quadriplegia, amputation injuries, and wrongful death.
Lafayette injury attorneys get answers for injured workers
Our Lafayette attorneys know how to investigate injuries at construction sites to determine whether there was a failure to follow safety measures, failure to warn workers of hazards, failure to properly maintain equipment, or other circumstance that may have contributed to the injury.
We investigate all potentially liable parties, including employers, construction companies, property owners, equipment manufacturers, sub-contractors, and others to obtain a full recovery for our client.
Indiana has one of the lowest levels of workers' compensation payouts in the country, making compensation from negligent third parties even more critical to injured construction workers.
Contact the Lafayette, IN personal injury lawyers at Cooke Law Firm
Find out how our experienced attorneys can help you. Call or contact Cooke Law Firm online for a free initial consultation. We represent accident and personal injury victims throughout Indiana, including Tippecanoe, White, and Benton Counties.